Turbicon(Turbidity Reducer)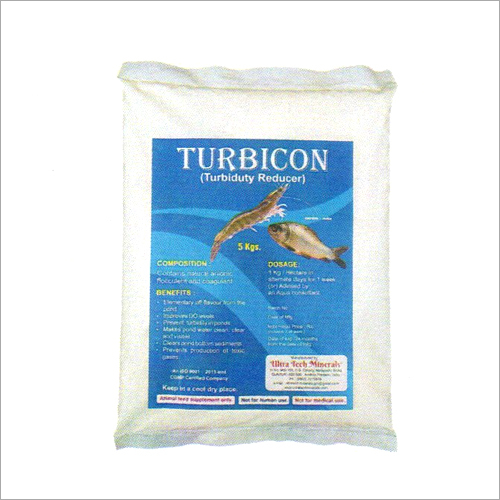 Turbicon(Turbidity Reducer)
Product Description
Composition :
Contains natural anionic flocculent and coagulant

Benefits :
Elementary off flavour from the pond.
Improves DO levels.
Prevent turbidity in ponds.
Makes pond water clean, clear and visible.
Clears pond bottom sediments.
Prevents production of toxic gases.

Dosage:
1 Kg / Hectare in alternate days for 1 week (or) Advised by an Aqua consultant.

Presentation:
Contact Us
Door No : MIG 153, H.B.Colony, Nallapadu Road, Guntur, Andhra Pradesh, 522006, India
Phone :09448147787