ULTRA-C (Vitamin - C Supplement)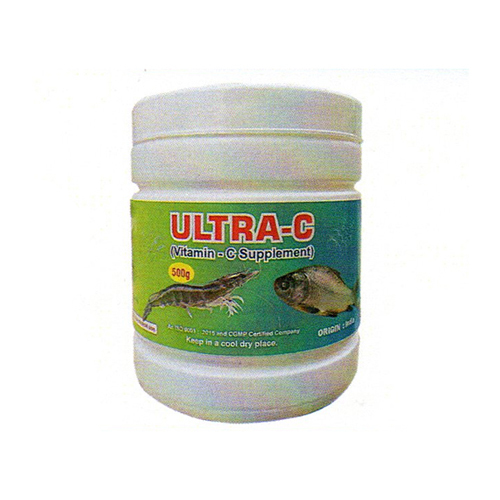 ULTRA-C (Vitamin - C Supplement)
Product Description
Composition :
Each 100 g. contains
Ascorbic acid : 50g
Stabilizers : Q.S

Benefits:
Improves activeness, survivals, resistance in prawn/fish.
Animals become more active and take enough feed.
Relieves the prawn/fish from routine stress in pond.
Helps for collagen formations in the muscles of the prawn/fish.
Improves growth and body weights.
Provides additional strength to bear extra stress if any.

Dosage: 2-3 gms/ kg. of feed continuously. (OR) as advised by aqua consultant.

Application:
Mix recommended quantity of ULTRA'C'in 20 ml of gel and applied to 1 kg of feed. Dry the feed under cool shade for 30 minutes before feeding.

Presentations:
Contact Us
Door No : MIG 153, H.B.Colony, Nallapadu Road, Guntur, Andhra Pradesh, 522006, India
Phone :09448147787