Ultra Pro-PS (Phytosynthetic Probiotics)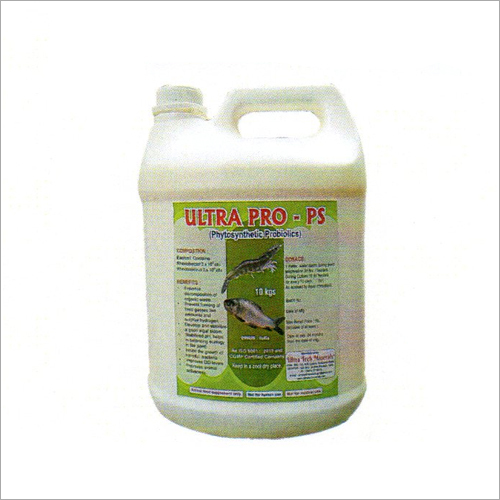 Ultra Pro-PS (Phytosynthetic Probiotics)
Product Description
Composition :
Each ml. Contains:
Rhodobactor 2 x 109 cfu
Rhodococcus 2 x 109 cfu

Benefits :
Enhance decomposition of organic waste.
Prevent forming of toxic gasses like ammonia and sulpher hydrogen.
Develop and stabilize a good algal bloom.
Stabilized pH, helps in balancing ecology in the pond.
Inhibit the growth of harmful bacteria
Improves DO levels.
Improves animal activeness.

Dosage:
1 meter water depth during pond preparation 20 ltrs. / hectare.
During Culture 10 ltr/ hectare for every 15 days or as advised by Aqua consultant.

Presentation :
Contact Us
Door No : MIG 153, H.B.Colony, Nallapadu Road, Guntur, Andhra Pradesh, 522006, India
Phone :09448147787